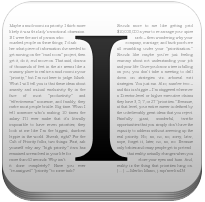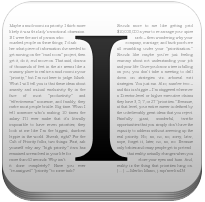 I'm working my way through a list of projects I have, and currently the
Instapaper API
is top of my list. I couldn't find an easy to use PHP class for authenticating against Instapaper's Full API using XAuth. So I downloaded
@abraham
Twitter OAuth
and stripped out all as much of theunnecessarypieces as I could. I was quickly able to get it up and running authenticating with Instapaper's Full API using
XAuth
. I added two basic methods for:
Listing Instapaper Bookmarks
Pulling Full Text of Instapaper Bookmark
I will add more methods later for other Instapaper API endpoints. One thing you need to know is this is only for full READ / WRITE on the Instapaper API. If you just want to add bookmarks this is not for you, just use the
simple API
. I'm moving to extend this class for
printing read it later binders
for research and other areas, then I'll come back and add more to this repository. You can
download / checkout on Github
.
Related articles